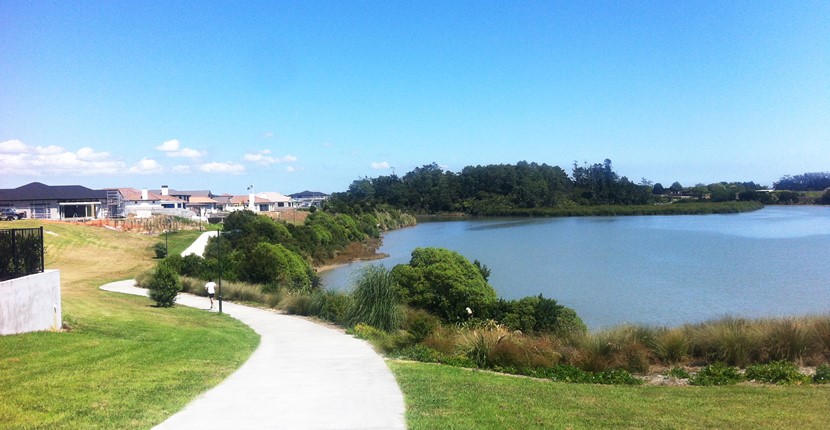 A blank canvas is an incredible opportunity to create something long-lasting and unique – giving the neighbourhood a sense of place.
We provide ground zero consultation for projects that are starting from nothing.
Often this involves working alongside the architect and developer to come up with a concept, style and feel for a neighbourhood.
This includes understanding and advising on the considerations for the architectural designs, roading, public spaces and anything else the council requires.
We also work with traffic engineers and lighting designers in an urban design context to create outstanding, flowing, sustainable environments, incorporating shade, seating, cycleways, and bus stops.
Starting from ground zero allows us to research endemic plants and trees and restore some of the original vegetation, which can increase the value of your space and environment.
Overall, we look at how everything ties together, so your development feels like an amazing place to live. This is a conversation that flows through the whole project and encompasses everyone involved.
As part of the consultation process, we deliver a written design strategy, landscape plans (including surface types, fences, screening, retaining walls, drainage), perspective plans, and planting plans.
Bespoke Features
Bespoke features can make a landscape and add substance to an interior or exterior space.
They give it a memorable aspect and can create a viewpoint, control a view, introduce interest, build in seating, accentuate a space, screen a neighbour, shelter from the wind or sound, add creativity, or create a ripple effect of the surrounding architecture.
We can design anything – pergolas, decks, stylish entrances, poured concrete features, metal screening, lighting design, irrigation, gates, formal gardens, public spaces, and contemporary modern garden design perfect for the New Zealand climate.