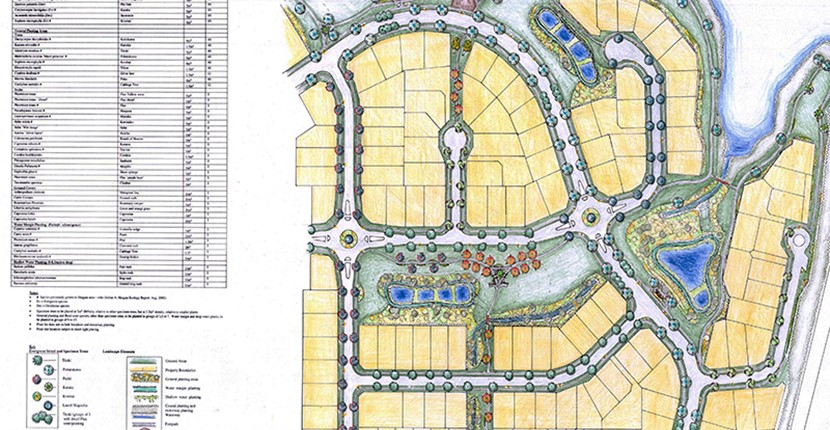 The complete public areas of the prestigious Karaka Harbourside Estate were designed (RC Plans) and installed in approximately 2011 and still stand strong.
We provided outstanding landscaping designs to ensure a thriving environment but also benefit those who call it home.
The design style for this development was classic and functional – perfect for young families living near the primary school. The public accessways through reserve areas were designed with children in mind, using landscape elements that enhanced safety and connectivity through engaging shared amenities for the neighborhood – such as pergolas and bespoke built-in seating.
Working with the developer and road engineers, we produced design plans that focused on quality and resilient streetscapes for both hard and soft landscape design, such as street trees, crossing points, traffic circles, and berm planting.
We were also responsible for the public areas, which included all the footpaths and pathways around the development, access between the houses, through the reserves, and along the foreshore.
Researching the endemic vegetation to produce designs and revegetation planting plans for the reserves, around stormwater filtration ponds, as well as the foreshore planting (to help retain the extensive banks), was an area we particularly enjoyed.
Over six years, we were involved in the design works and landscape installation, and have created an excellent relationship with the developer.