About Us
Passionate about landscape design, our process starts with understanding your vision and what you want to achieve.
Monika Olson Design works with planners, architects, developers, and individuals to produce amazing designs for residential and commercial developments, as well as general landscape designs for residential houses.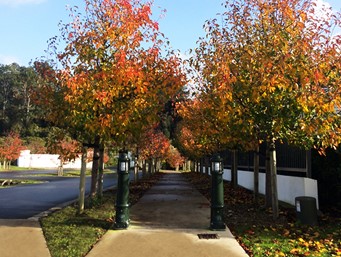 To us, landscape design is not just about plants, but the whole environment and making it flow and connect. So, we look at every project holistically and create designs that complement existing features, architecture, and the area.
Practical and resilient, as well as stunning, our landscape designs are delivered within your timeframe and budget. And, with over 14 years of experience designing landscapes and consulting on residential and commercial projects throughout Auckland and Northland, our resource consent designs are aimed at getting approved, the first time.
Whether your project is big or small, or you're working from ground zero, we can help you create an environment people will love spending time in.
Monika's Story
Coming from a background of designers, engineers, and architects, it was no surprise that Monika started as a graphic designer for a London architectural firm.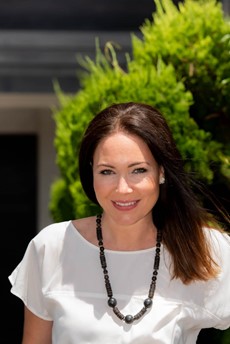 Introduced to landscape design through her husband's business, she used her graphic design skills to put his presentations together. Having always had a love of gardening and finding the work fascinating, Monika got more and more involved in the business. Inspired by the landscapes and architecture she was surrounded by in Kew Gardens, medieval castles, and beautiful public spaces – both in London and the Czech Republic – she joined the business as a landscape designer and produced her first landscape design in 2002.
Moving to New Zealand in 2006, Monika started co-running the family design and landscaping business, Olson Landscapes with her husband. Starting to do more commercial landscape design jobs, in 2018 she decided to split Monika Olson Design off as a specialist brand focusing on commercial (resource consent) work.
When it comes to landscape design, it's up to her that standards are kept, and she's passionate about sustainability and the responsibility of making sure New Zealand stays beautiful for future generations.
As a planning consultant, I am often on the look-out for talented landscape designers who can fulfill a brief quickly and efficiently, but also come up with a design which takes a project to the next level.  After being introduced to Monika through a client, I have successfully recommended her to homeowners and architects. We have worked together on complex consenting processes for which the landscape design has been the key to getting approval for the project. I have been consistently impressed by the detail of her work, and her thoughtful approach, and I have no hesitation in recommending her.



Alex Findlay (Director, Development Planner) Expanse Ltd
Monika has done several designs for me over the years, at investment properties and my own home. It's always worked out to be long term lasting advice, with designs that look good at the start, and look great in the years ahead as the gardens grow. Monika has common sense when it comes to the types of plants that will thrive long term in the right settings, so my maintenance has been super easy.



Dave Rouse (Developer)
We are lucky and grateful with values aligned with experts in their fields on all of our developments, and on all aspects from start to finish. One of those talented people is Monika from Monika Olson Design who works with us on all of our landscaping – creating sustainable and beautiful landscape designs. She is there at the start and throughout each project, working with our architects and planners to ensure our landscaping works with our design and also complies and receives council consent – a big task!



Eleanor Dorn (Developer) Nest or Invest Group
Professionalism, Punctuality, Quality, Responsiveness, Value.

Monika Olson Design provided excellent Landscape Design services for a small apartment project in Farm Cove, Auckland NZ. The passion, professionalism and documentation that Monika and her team brought to this project were outstanding. 



Adam Mercer (DM, Architect) Mercer & Mercer Architects Ltd
Monika and her team were great to deal with. They assessed my landscaping issue, recommended a solution, costed it, and then implemented it. Very professional, superb job done, and excellent value for money. And the result is brilliant – a healthy, thriving back garden area.



Tony Oldham (Home Owner)