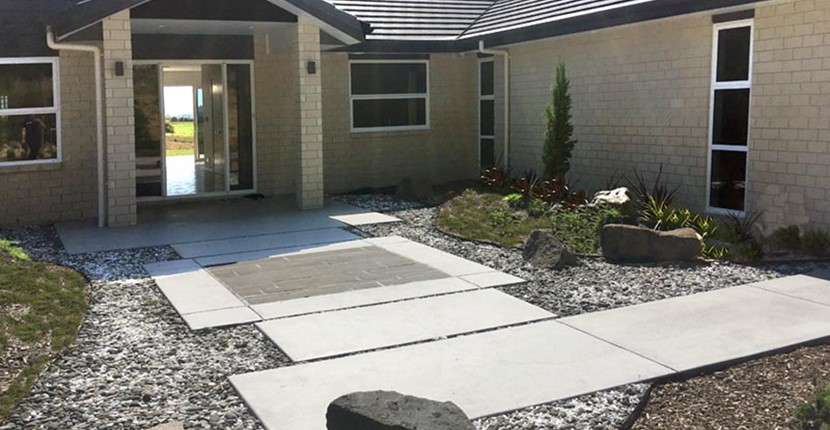 Substantially seated on a beautifully elevated lifestyle block southeast of Auckland, we created a residential landscape design and planting plan for our client's new build.
We advised them on their transition from city living to countryside living and how they could relate to their new natural environment. Early considerations were based around retaining the outstanding views and creating vibrance within the entrance and entertaining areas.
Our design process also involved dealing with retaining walls, concrete driveways, drainage and the limitations of tank water and easy access.
We provided them with a plant selection that required relatively low maintenance (as they were new to gardening) and this was derived through a robust plant and tree selection. We also produced a staged implementation plan for their large lifestyle block and they are really happy with their new outdoor spaces.